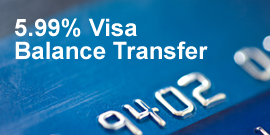 Good For The Life Of The Transfer
Don't wait to start enjoying the extra savings you'll have when you move your high-rate balances to a new or existing Sea West Visa Card with an APR* of 5.99% for the life of the transfer.
Plus, you'll have the added benefit of no annual fees, and no cash advance fees**.
To get started, just call us or stop by one of our branches. Tell us the amount you wish to transfer and where to send it and we'll take care of the rest.
* APR = Annual Percentage Rate
** Existing Sea West credit card balances cannot be transferred. Interest begins to accrue the date the transfer posts to your account. Remember, you can transfer up to your available credit limit.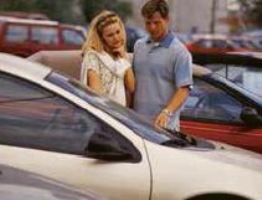 Sea West can help you find the car that is just right for you. Tap into the AutoSmart CUDL network for research, to get quotes before you buy and to locate a nearby dealer. You can even "build" the car of your dreams -- select colors, options and get close-up external and internal views.
You can get a great rate on a new or pre-owned auto when you finance your vehicle through Sea West. Plus, we can pre-approve your loan so you'll know exactly how much you can spend before you shop.
*APR = Annual Percentage Rate. Includes 0.25% rate reduction for direct deposit to a Sea West checking account and automatic loan payments, or use of SeaPoints.

Be sure to visit our new Security Center to access valuable articles on a variety of topics including recent security breaches and scams.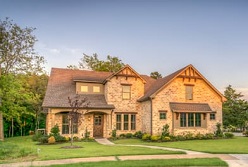 Up to 3 million dollars available for new purchase or refinance.
Whether you're planning on living downtown, in the burbs or in the country, Sea West will be by your side to help you with the home buying process. Our low down payment options help make it easy for you to get approved and be one step closer to the home of your dreams.
For assistance, please call our our Real Estate Department at 800-732-9378, Option 2.